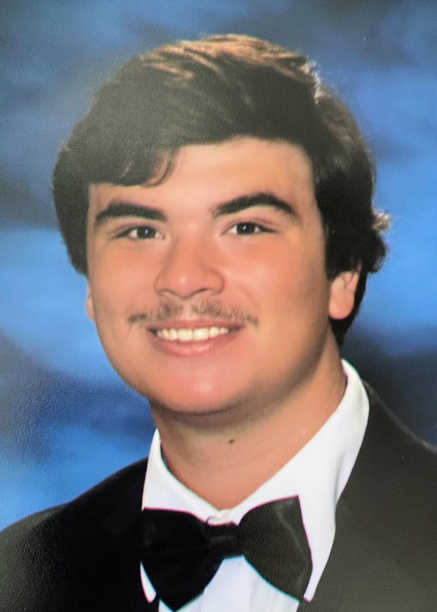 Seth Tucker from Irwin EMC receives Walter Harrison Scholarship
Berrien County High School student Seth Tucker is a 2023 recipient of the Walter Harrison Scholarship awarded by electric cooperatives in Georgia, including Irwin EMC.
The 15 recipients were chosen based on their academic achievements, extracurricular activities and their service to the community.
Earlier this year, Tucker competed against 77 other students from across Georgia for the scholarship, which provides $1,000 to help offset the rising costs associated with obtaining a college degree.
"The quality of scholarship applicants continues to increase each year," said David Martin with Irwin EMC. "The consumer-members of our cooperative are proud to support the education of such an accomplished young person who has already demonstrated outstanding academic achievement and dedication to our community."
Applicants were required to submit a brief essay explaining why they would be good candidates to receive the scholarship, while also outlining their educational and career goals and any special circumstances for consideration. Students could use the opportunity to highlight community involvement or a desire to serve others. School performance, grade point average, scholastic honors, extracurricular activities, and financial need were all factors considered by the selection committee.
Tucker is the son of Daniel and Belinda Tucker of Alapaha. He plans to attend Valdosta State University in the fall to pursue a degree in computer science and programming.
He is a member of a number of organizations including FCA, Beta Club, Marching Band, Concert Band, Drama and Academic Bowl.
His long list of honors includes twelve years of honor roll, Government Departmental Award, Band Director's Award, and Georgia Certificate of Merit.
The scholarship is named in honor of Walter Harrison, a pioneer in the rural electricity movement and a leader at the local, Georgia and national levels in the electric cooperative program. It is funded by Georgia's 41 electric cooperatives, including Irwin EMC, the National Rural Electric Cooperative Association and the Georgia Rural Electric Supply Corp. Since 1987, more than $250,000 has been awarded to approximately 260 students through the Walter Harrison Scholarship, created in 1985 by the board of directors of Georgia EMC.