The following candidates will be placed on the ballot for Irwin EMC members to vote on a director representing Irwin County.  Voting will take place at Carroll's Sausage in Ashburn and Irwin EMC headquarters in Ocilla on Wednesday, November 9, from 3 - 6 p.m. and on Thursday, November 10, at the Irwin EMC headquarters in Ocilla from 9 a.m. to 2 p.m.
DAVID ADKINSON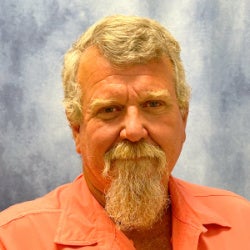 Hello EMC members.  I am running for Board Member for Irwin EMC.  I would like to introduce myself.  I am David Adkinson and I am a longtime resident of Irwin County after moving here from Fitzgerald in 1997.  I have been and EMC customer since that time. I am married to Denise Justice Adkinson.  We have been married for 33 years. Our two sons are Tripp and Zack.  Trip and Dawn have two sons, Cain and Cooper.  Zack and his wife Brittany have one son, Brantley.  We all live and love Irwin County.
I graduated from Fitzgerald High School and later attended the ABAC Police Academy.  I worked for the Ocilla Police Department for 26+ years and then retired.  I along with my son Tripp ventured into the Agricultural transport and delivery business.  We have expanded into a 6-man team transporting for our local and nearby counties farms and companies.
Working closely with the people of Irwin County I am aware of the cost of maintaining businesses and households and the trials of having a small family business.  I wish to serve on the Irwin EMC Board to help ensure continued quality service and help improve EMC services as needed with keeping electrical rates reasonable.  I enjoy people and I am a people's person.  I will be available to you, the customer, for any input and for complaints that need to be addressed.  I would appreciate your vote and look forward to the opportunity to serve you.
BO DAVIS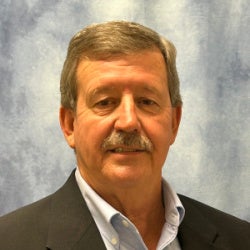 I am Bo Davis of Ocilla /Irwin County, a member of Irwin EMC for 48 years. My wife of 47 years, Karen Watson Davis was the Irwin Chief tax appraiser prior to retiring in 2016. We have two daughters, Brette (Kyle) Nyberg from Ocilla and Katie (Paul) Hearn from Smyrna. And we have 5 amazing grandchildren.
I grew up in Abbeville, graduating from Wilcox county high school in 1972.  In 1974, I moved to Ben Hill County and began my 32 year career with the Georgia Forestry commission as Ranger I. In 1984 I moved to Irwin County as Chief Ranger of the Irwin Unit. In 1997 I was promoted to District Ranger of the Tifton 11 county district, the position I held until my retirement in 2005. I continue to operate my small pecan farm.
In early 2007, I was hired by Wiregrass Ga. Tech as a part time adjunct commercial truck driving instructor. Working with other great instructors, we have trained several hundred men and women to obtain a CDL.
My family and I are members of Ocilla Baptist church where I have served as a deacon and Sunday school director. 
I am a member and Past Master of Ocilla Masonic lodge. Other community organizations that I have served in include Sunnydale Service  Center (board chairman) and Ocilla Rotary Club (President 1994).
I would appreciate the opportunity to serve as Irwin county director of the EMC. I am asking for your vote at the upcoming annual drive/thru meeting. 
WANDA McCURDY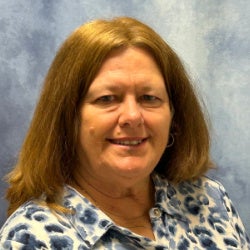 My name is Wanda Phillips McCurdy.  I am a resident of Irwin County and member of Irwin County EMC.  I live in the Waterloo Community with my husband of 46 years, Ronnie McCurdy.  We have two children, Lanier McCurdy and Rebecca Pylant.  I am "Nano" to my four grandkids, Lily and Lane Pylant, Hulett and Drew McCurdy.  I am an active member of Waterloo Missionary Baptist Church where I teach Sunday School and sing in the choir.
I was born in Fitzgerald, to the late Aubrey and Dorothy Baldree Phillips.  My siblings are Barbara Bryan of Waterloo, and the late Larry Phillips of Fitzgerald.  I graduated from Fitzgerald High School in 1976.  In December 2021, I retired from the United States Farm Service Agency (FSA).  I was employed with the Irwin County FSA for 20 years and the Turner County FSA for almost 14 years.  During my years of service, I served as a program technician.    
Irwin EMC is very important to our community and surrounding counties as an employer, a source of electricity for homes and businesses and the new internet services.  I want to be a voice for all Irwin EMC members and employees. I would appreciate your vote and support during this election.  
DARRELL ROSS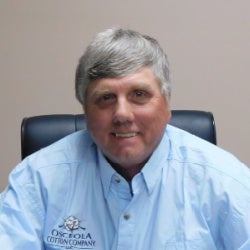 My name is Darrell Ross and I am a lifetime resident of Irwin County. My wife Bobbie and I have been married for 44 years and have two children, and 5 grandchildren. I spent several years working for Ross of Georgia and Ocilla Gin before going into farming on my own. In addition to my farming operation I am also president and general manager of Osceola Cotton Company LLC and oversee the day to day operations.
My decision to seek a position on the Irwin EMC board is to help the citizens of Irwin County and the surrounding counties. Irwin County covers 363 square miles and Irwin EMC has around 8,000 members. I want IRWIN EMC to continue to serve their customers in an economical and timely manner. I hope that I am given the opportunity to serve the customers of Irwin EMC.